About Us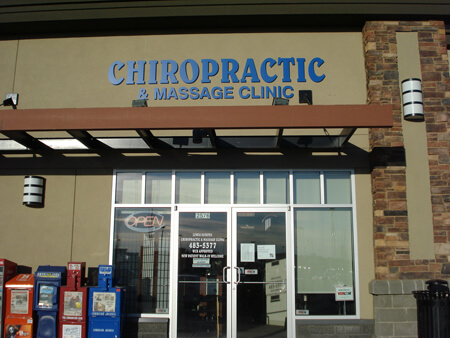 Dr. Richard Poon has been in practice since 2003 when he graduated from Canadian Memorial Chiropractic College in Toronto. Grange Lewis Estates Chiropractic, Massage & Acupuncture Clinic was opened four years later, with Dr. Poon building it from the ground up.
Together, we provide the West Edmonton community with the highest-quality natural care available. We welcome all ages of people, from babies to adults. Work injury, sports injury and motor vehicle accident cases can find the solutions they need with us.
Health Care That Works for You
We don't believe in giving out long care plans that force you into packages or signing on for years with us. Our focus is solely on what works for you. Your goals are always in our mind, and we'll make our recommendations about how you can best meet them. Once you get better, you can stop seeing us and return if you feel that you need us again. There is never any pressure, and we want you to be satisfied and happy with your care.
Who We Assist
We've seen numerous patients who felt that they no longer had any options to get help for their problem. They've tried everything that the medical system has to offer them and aren't sure where to turn. After trying chiropractic, they're amazed at how phenomenal they feel. One woman came into the clinic crying from the pain, hardly able to move. By the time she left, she was 90% better. We love to see our patients get results.
Insurance Accepted
We are in-network providers with many insurance plans. Contact our team today to schedule your appointment with us! We're open late and have free parking on-site.
---
About Grange Lewis Estates Chiropractic, Massage & Acupuncture Clinic | (780) 483-5377