Chiropractic Care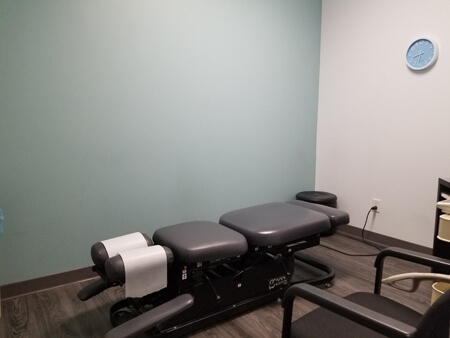 Chiropractors are experts in your musculoskeletal system. By addressing your spine, it's our goal to help you reach optimal health. Our natural approach at Grange Lewis Estates Chiropractic, Massage & Acupuncture Clinic doesn't require drugs or surgery. By aligning the spine, your brain and body can communicate as they need to so that you can be healthy.
How You Can Benefit From Chiropractic
There is a range of benefits that people report from chiropractic care such as optimal health, pain relief and better posture. It's important to consider the effect that improper posture has on your entire body. When you're crouched over with your shoulders slumped forward, you're affecting every organ in your body. If you can sit correctly, your organs and every other part of your body can be aligned as they should be.
Motor Vehicle Accidents and Work Injuries
We welcome people who have been in car accidents or have been injured on the job. Dr. Poon is a WCB provider. If you have had a work injury, be sure to schedule specifically with him.
Our Array of Techniques
Have you been to a chiropractor before? If they used a particular technique that you liked, just let us know, and we'll accommodate you. Rest assured that we are gentle and will do some muscle work to help you relax and your body to loosen up before your adjustment. The techniques that we use include:
Activator Methods®
Traditional Manual Adjustments
Active Release Techniques®
Graston Technique
Drop Table
Get Started on Better Health Today
Contact the friendly team at Grange Lewis Estates Chiropractic, Massage & Acupuncture Clinic to book your first appointment! We have same-day visits and convenient Saturday hours.
---
Chiropractic Care West Edmonton AB | (780) 483-5377