Meet the Team
Dr. Richard Poon, Doctor of Chiropractic
Fascinated by Chiropractic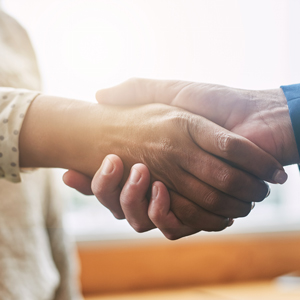 A friend who saw a chiropractor influenced Dr. Poon to have his first adjustment. Though he wasn't in pain, Dr. Poon was astounded at how good he felt afterward. He liked the holistic approach that chiropractic care offered with no medicine necessary. Interested in learning more, he found out about the philosophy of chiropractic and decided to pursue a career in the profession. Dr. Poon holds a Bachelor of Science from the University of Waterloo. After his graduation, he entered Canadian Memorial Chiropractic College in Toronto. There, his education was similar to that of a medical doctor but with an emphasis on preventative medicine. He takes regular courses to continue learning. The training he has undertaken includes studies in traditional manual adjustments, Active Release Techniques®, Graston Technique, Activator Methods® and Drop Table adjustments.
Work Injury, Car Accidents and Chronic Cases Welcome
As a WCB-approved provider, Dr. Poon welcomes those who have had work-related accidents. He also sees many victims of car accidents. As your partner in health, Dr. Poon will work to help you reach your long-term and short-term goals. The many patients he sees include those with chronic cases who have been in pain for years. He finds it rewarding to help them get better. Dr. Poon also is gratified when patients refer their friends and family to him. "That tells me I'm doing something right."
Living Actively
Dr. Poon was born and raised in Calgary. He enjoys exercising at the gym and going for runs. In his spare time, you can find him reading, spending time with his family, or traveling in Canada and the U.S.
---
Dr. Mark Johnston, Doctor of Chiropractic
I have had a personal interest in sports and fitness since a young age and have made being active and healthy a priority in my life.
My athletic endeavors and own personal experience seeking treatment from a chiropractor have helped me understand and appreciate the important role that chiropractic care plays in both injury prevention and treatment.
For this reason, I decided to attend D'Youville college to become a chiropractor after graduating from the University of Alberta with a Bachelor of Science degree in 2013.
In the years since deciding to attend college I have dedicated myself to learn as much as I can about the treatment of pain and I employ a mixture of treatment styles including spinal manipulation, manual release technique, instrument assisted soft-tissue mobilization (IASTM), and Activator®.
Outside of the office, I enjoy woodworking, hiking, camping, and spending time with my wife and son.
---
Schedule a Same-Day Visit
If you'd like to learn more about chiropractic or our other services, contact Grange Lewis Estates Chiropractic, Massage & Acupuncture Clinic today! We have same-day and Saturday appointments available.
---
Grange Lewis Estates Chiropractic, Massage & Acupuncture Clinic Team | (780) 483-5377